Proven record...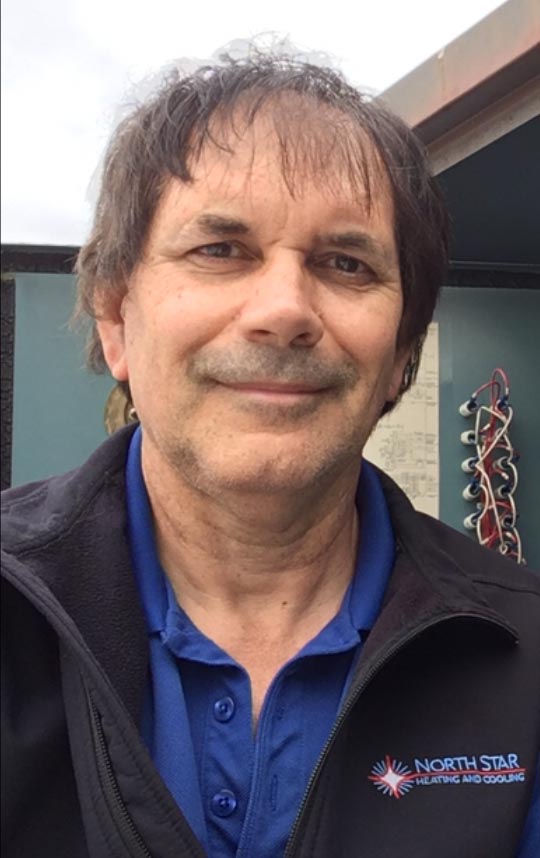 - Walt Cook, Owner
Experience Counts...
Over 30 years experience in commercial HVAC equipment and controls means we have the expertise needed to install, maintain and repair your heating or cooling system, no matter the manufacturer. 
Professional and clean uniformed technicians
Well-stocked service vehicles
Repair all brands of equipment
Products from a variety of manufacturers
Customized maintenance contracts
Preventative Maintenance
The best investment any business can make is preventative maintenance for its heating and cooling system. 
North Star offers customized maintenance contracts so we can keep your HVAC equipment working in the most efficient matter possible and catch problems before they become big and very expensive to repair.
Contact us to hear more about our customized maintenance solutions or visit our HVAC maintenance page.
Goals of North Star Heating and Cooling, LLC
Extend the life of your HVAC equipment
Reduce operating costs
Increase energy efficiency
Improve your comfort conditions
Save money on your monthly energy bills
North Star Heating and Cooling services over a hundred commercial rooftop HVAC units at our strip mall centers. Through Walt's maintenance, he has kept our repairs to a minimum and extended the life of some older units.

Walt is very conscientious, solves specific problems and has excellent communication skills to discuss and educate the tenants on their thermostats or repairs needed. Walt is organized, efficient and trustworthy.
-Pamala G., RPA-Property Mgr.
Business Property Development, LLC
One size doesn't fit all
Each situation is unique so using products from a variety of manufacturers guarantees we'll find the best solution for your business.
Customized solutions from trusted manufacturers
Trane and Carrier- Durable, energy efficient heating and cooling systems
Liebert and Emerson Climate Technologies- Precision cooling for sensitive electronic equipment.
Johnson Controls and Honeywell- Customized and multi-zone control systems.
Mitsubishi - Ductless heat pump systems when ductwork isn't an option.
Reznor -Unit heaters for in-door freeze protection in warehouses and shop areas
Give us a call and we can get started on your solution today!
Doing our part to help the environment
Many individuals and businesses buy and use recycled products, use alternative energy sources or drive fuel-efficient vehicles. Advances in technology have resulted in many green opportunities for the HVAC industry, such as:
New refrigerants are less harmful to the environment
Energy saving motors use less electricity
Replacement of failed heating/cooling equipment with high efficiency Energy Star rated systems
Use of energy saving building automation systems